NEWSTEAD
Waterfront, Newstead represented an opportunity for Mirvac to create history, developing the last and largest tract of land along the city's magnificent waterfront, just minutes from the CBD.
Waterfront Newstead has been central to Newstead's transformation into a vibrant riverside community, connecting Breakfast Creek Road with the urban-edge of Teneriffe and New Farm.
The below images show Mirvac's transformation of Newstead.
---
NEWSTEAD 2012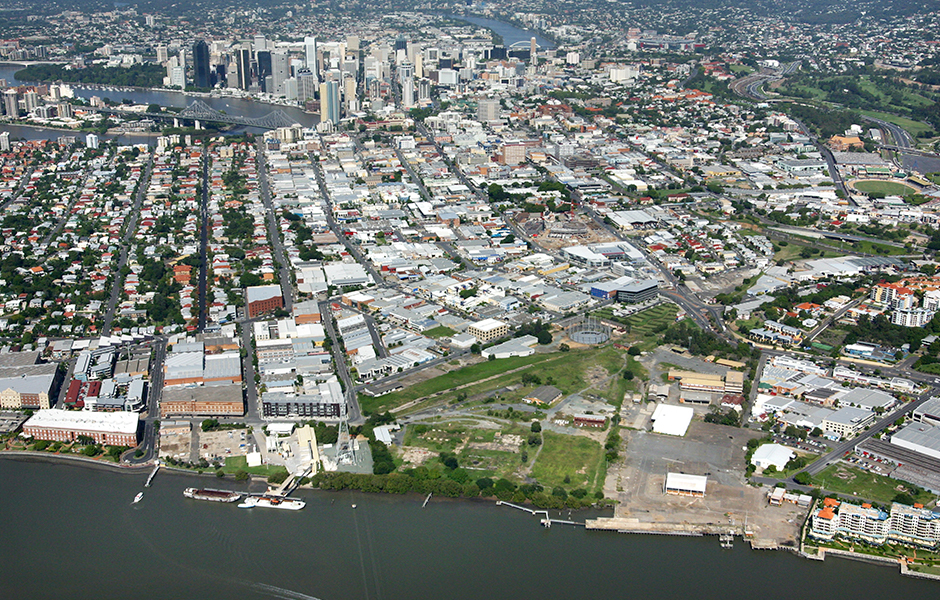 NEWSTEAD 2017
NEWSTEAD 2012
NEWSTEAD 2017
---
Mirvac's legacy includes delivering more than $70 Million of key infrastructure to the Newstead Riverpark precinct including majority of the roads and underground services, as well as refurbishment of the existing Wharf and construction of the perched Lake and River revetment walls. 50 percent of the site or 5.7 hectares of parkland has been created for the broader community to enjoy, with Mirvac completing Wharf Park, Pier Plaza, Waterfront Park and Riverwalk connecting through and into the Newstead Riverfront parklands.
Mirvac have delivered the following infrastructure in Newstead:
PARKLAND
Over 3.38 hectares of public open space provided to date including;
Wharf Park: Approx 6,300m2
Waterfront Park: 18,290m2
Lake: 9,286m2
PRIVATELY OWNED PUBLIC SPACE
Privately owned public space – a total of 1.8 hectares with over 4,900m2 delivered to date;
Pier Plaza: 2,600m2
Park: Approx 2,359m2
ROADS / SERVICES
Skyring Terrace construction (Extension from Breakfast Creek Road to Wyandra Street)
Festival Place
Cunningham Street
Waterloo Street extension